https://youtu.be/nlsc4Kof1js
Skater Girl Ratings & Skater Girl Review by Critics
Compare Skater Girl reviews & Skater Girl ratings by leading movie critics & review platforms. MissFilmy.com is India's preferred destination to help you decide on which movies to watch by offering a consolidated list of leading reviews & ratings.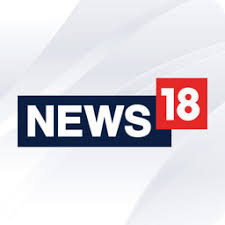 News 18
Skater Girl Review
When a Village Girl Dreams on Wheels.

NDTV
Skater Girl Ratings
Heartwarming Sports Drama Zips Along Nicely.

Filmibeat
Skater Girl Review
The Only Coming Of Age Rebellious Love Story We Want.

Firstpost
Skater Girl Ratings
Feel-good but half-cooked cinema that tiptoes around caste.
Skater Girl Full Star Cast & Crew Details
Skater Girl was released on 11 June 2021. The drama genre feature film is directed by Manjari Makijany, produced by Manjari Makijany, Vinati Makijany, Emmaual Pappas, Michael Pelico & released under the banner of Mac Productions & Skatepark Films.
Skater Girl features Amy Maghera, Waheeda Rehman, Rachel Saanchita Gupta, Anurag Arora, Jonathan Readwin, Kamlesh Gill, Vinayak Gupta, Swati Das, Janthavy Norton & Sahidur Rahaman in the lead roles. Other actors in Skater Girl include Anish Chrishtopher Kevin, Shafin Patel, Shraddha Gaikwad, Ankit Rao & Ambarish Saxena. Screenplay for the Skater Girl is written by Manjari Makijany & Vinati Makijany while cinematography is done by Manjari Makijany, G Monic Kumar & Alan Poon. Music for the movie is composed by Salim Merchant & Sulaiman Merchant.
Skater Girl Watch Options
Skater Girl is also available to stream on popular online streaming platforms such as :